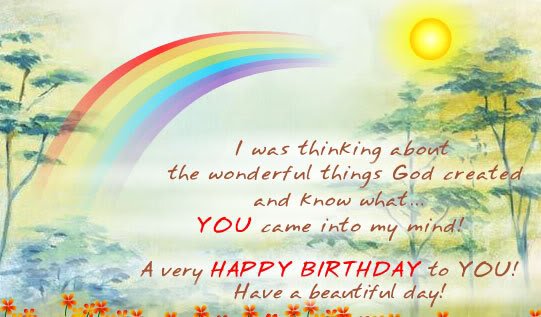 It seems just like yesterday when we saw you the first time, and as we accompanied you in your growing years, you amazed us with your metamorphosis from a baby that cried without seeming reasons at all, to a child that did everything that she was asked to do without any complaint, to a difficult adolescent that wanted to do everything all at the same time and now to a mature woman who keeps on striving to find her place under the sun, patiently, courageously and generously offering whatever she can to be of service to anyone, who needs help.
On this your special day, your family wishes you all the best not only for today but more so when you need it most. Be assured that you can always count on us for whatever your needs are and to share with you not only the happy moments but also the sad ones (which we hope are fewer than the other).
Celebrate, our dearest Mel, for even when we cannot be in Bournemouth with you, we will be with you to celebrate it as if we were there with you. We will pray that your wishes as you blow your birthday candles become realities sooner than you expected.

¡Muchas felicidades, de tu familia con todo nuestro cariño!
Remember that a birthday is just a start of a 365 day journey around the sun. Enjoy the trip joyfully. Many, many, happy returns of the day.
Source of images:
Goodlight Scrap